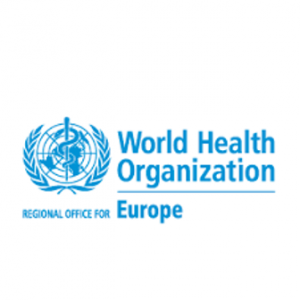 From the 24th to the 31st of May, the Seventy-fourth World Health Assembly was the opportunity for an informed debate on several issues of concern for nursing such as of course the short- and longer-term consequences of the COVID-19 pandemic. The World Health Assembly is WHO's main governing body, counting 194 Member States. Every year, delegates from all these States come together to adopt the Organization's priorities and policies. At the Assembly, new health related goals and strategies are set, and tasks are assigned in order to reach those goals. The objective is obviously to better prepare countries, health systems, organizations and societies to meet the challenges of future health threats.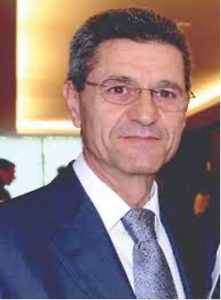 During this year's Assembly meeting, Mr. Mircea Timofte, President of the Romanian Order of Nurses and of the European Council of Nurses, had the honour to be one of the speakers. Our President underlined the necessity to improve the quality of healthcare provided by the Nurses and the need to affirm the rights of the patients. Mr. Timofte saluted the work of the World Health Organization (WHO) during the time of the pandemic, underlying the importance of the role of Nurses in times of major health crisis and encouraged the prioritization of health workers vaccination, because they are "working with insufficient protection, putting their health and lives at risk on a daily basis".
Honouring the dedication of Healthcare workers, WHO Director-General Dr Tedros Adhanom Ghebreyesus, at the opening of the meeting, presented an award to Dr Catalin Denciu, an intensive care physician from Romania who suffered severe burns when trying to save COVID-19 patients from a fire at the Piatra Neamt County Hospital in November last year.
The meeting tackled various issues related to the COVID-19 pandemic, with several actors expressing the "need to ensure equitable accord to vaccines". WHO affirmed that the goal is to get to 30% of population vaccinated in every country around the globe by the end of this year. Several countries also suggested to accelerate the production of vaccines and increase both supply and access. Regarding the way forward, WHO Regional Director for Europe, Dr. Hans Henri P. Kluge declared that WHO/Europe has chosen mental health as a flagship of its European Programme of Work 2025-2025.
More than 30 resolutions and decisions were adopted at this year's World Health Assembly on issues such as diabetes and malaria, eye care, oral health, disabilities, ending violence against children, social determinants of health, and strategic directions for the health and care workforce.
You may find an article related to this Assembly meeting as well as several documents about it here.